KaneXT jib cranes meet the most demanding material handling requirements.
There are various jib crane models from which to choose : floor-mounted pillar
types; top and bottom-supported units; wall or column-mounted version
and models that afford manual or motorized rotation. Built to the
highest industry standards. KaneXT jib cranes have earned a reputation for
ruggedness and durability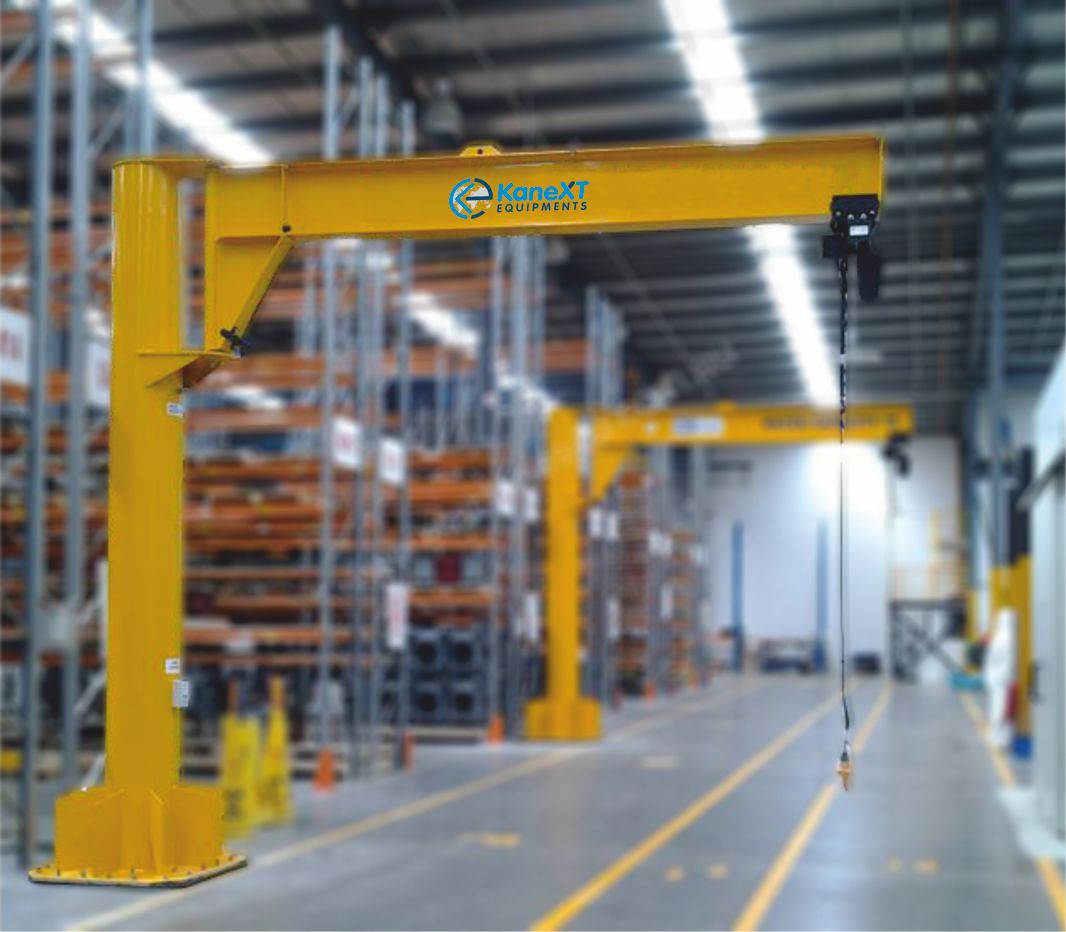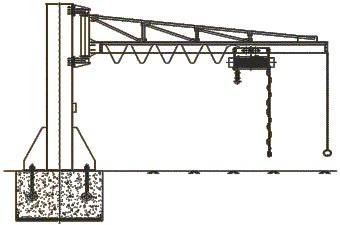 Span
2 mtrs. to 7 mtrs.
Safe working load
250 kgs. to 5,000 kgs.
Crane Control
From floor through Pendant Push Buttons, Optionally Through Radio Remote
Control / cabin with master control.
Motors
Squirrel Cage, based on application requirements, built-in separator
electrically operated fail to safe brakes for all three motions. Motors with
'F' class insulation provided in all motions.
Power Supply System
To Hoist and Cross Travel through Trailing Cables / Drag Chain
(depending on customer's choice and application).
Drive System
Accordance with IS : 3177 Structural Parts With IS : 807 and Other
Miscellaneous Parts with IS : 3177, IS : 3938 and IS:4137
Speeds
Selected depending on client specifications/application/ shed dimensions
Class of Duty/Standards
Equivalent to M3, M5, M7, M8
as per IS:3177 / IS:807
JIB Cranes
Updated on 2019-04-24T07:34:09+00:00, by admin.