FOR THE FASTGROWING COMPANIES
KaneXT Wire rope hoists are designed in modular construction which greatly simplifies repairs & cuts down-time. The special features are low head-room, spur/ helical gears running on antifriction ball bearings with oil bath lubrication, motors confirming to IS 325, "fail to safe" breaks which automatically operate in case of any power failure, tested wire rope confirming to IS 2266, forged hooks conforming to IS 3815 and push button stations operating at step down voltage of 110 V:42 V or 24V.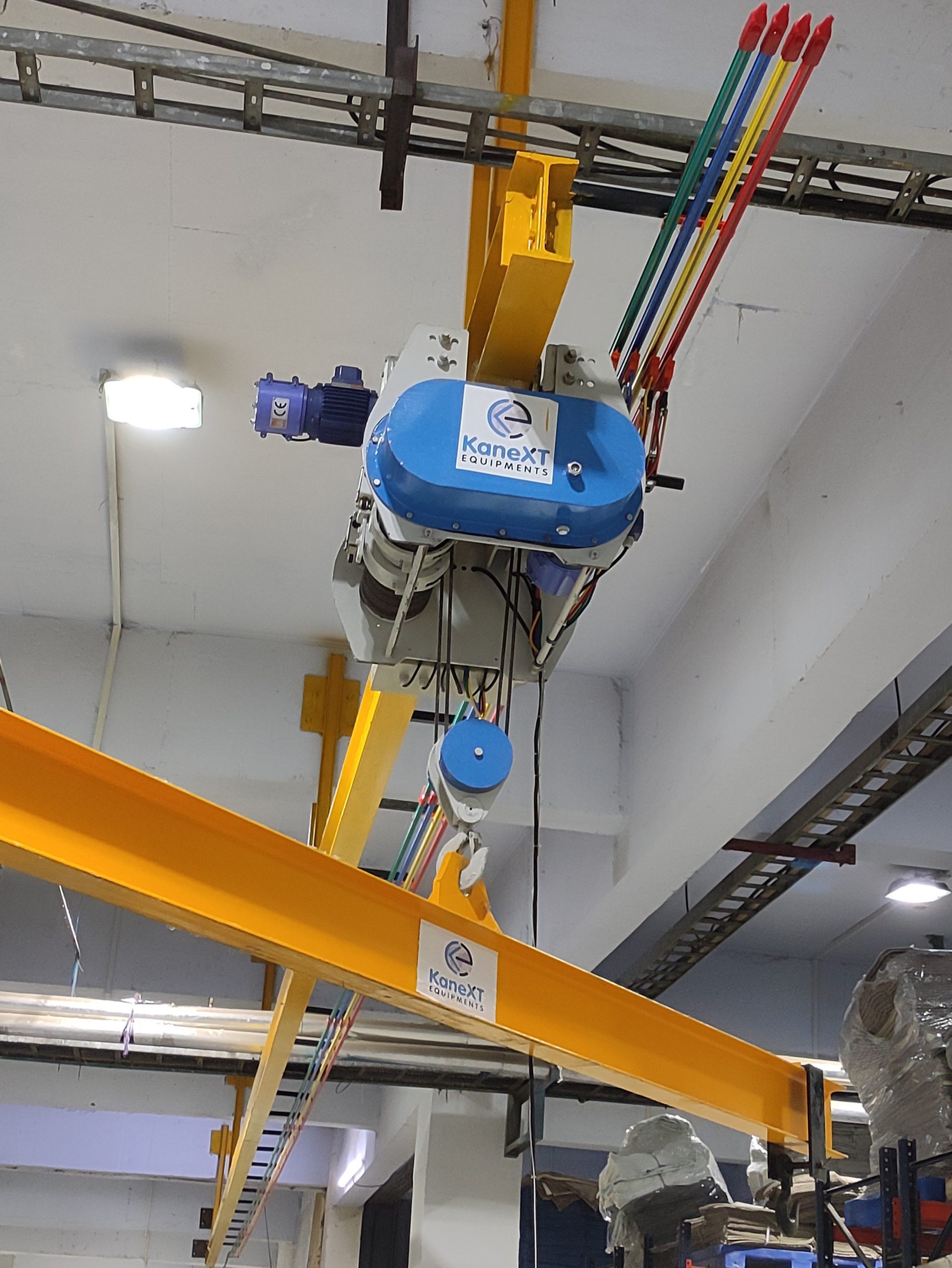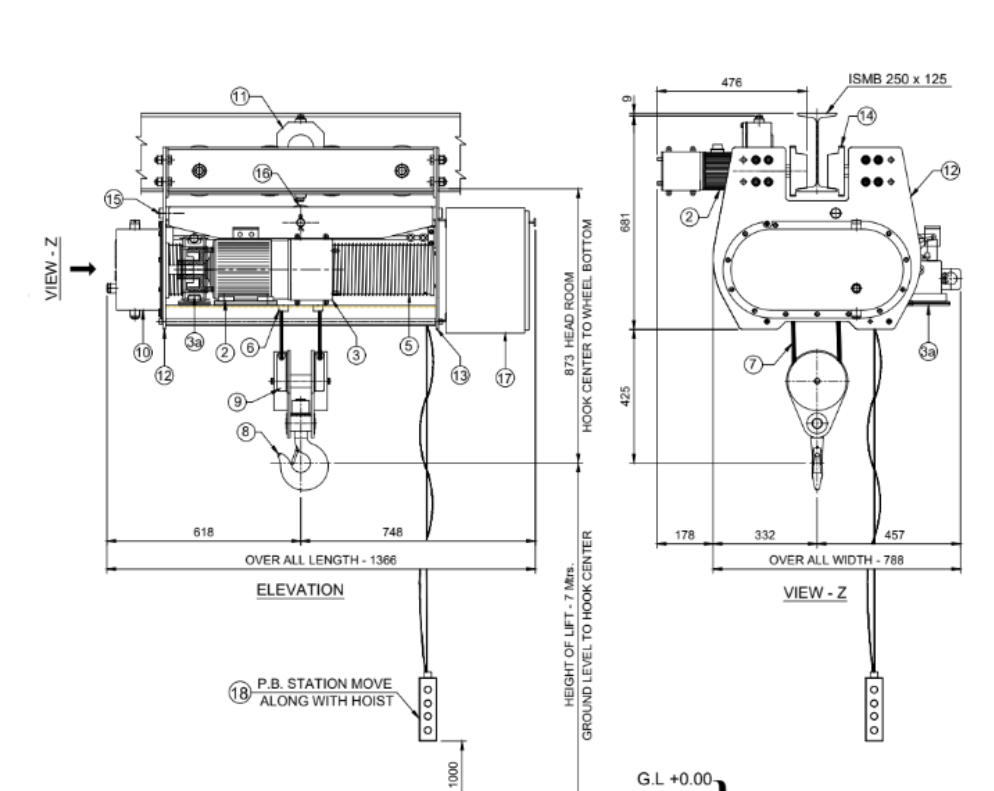 Safe Working Load:
500 kgs. to25,000 kgs.
Crane Control:
From floor through Pendant Push Buttons, Optionally Through Radio Remote Control.
Motors:
Squirrel Cage & Slip Ring Motors based on application requirements, built-in separator electrically operated fail to safe brakes for all three motions. Motors with 'F' class insulation provided in all motions.
Power Supply System:
To Hoist and Cross Travel through Trailing Cables / Shrouded type DSL System (depending on customer's choice and application).
Wire Rope Hoists1
Updated on 2023-06-12T09:41:32+00:00, by admin.