KaneXT jib cranes meet the most demanding material handling requirements. There are various jib crane models from which to choose : floor-mounted pillar types; top and bottom-supported units; wall or column-mounted version and models that afford manual or motorized rotation. Built to the highest industry standards. KaneXT jib cranes have earned a reputation for ruggedness and durability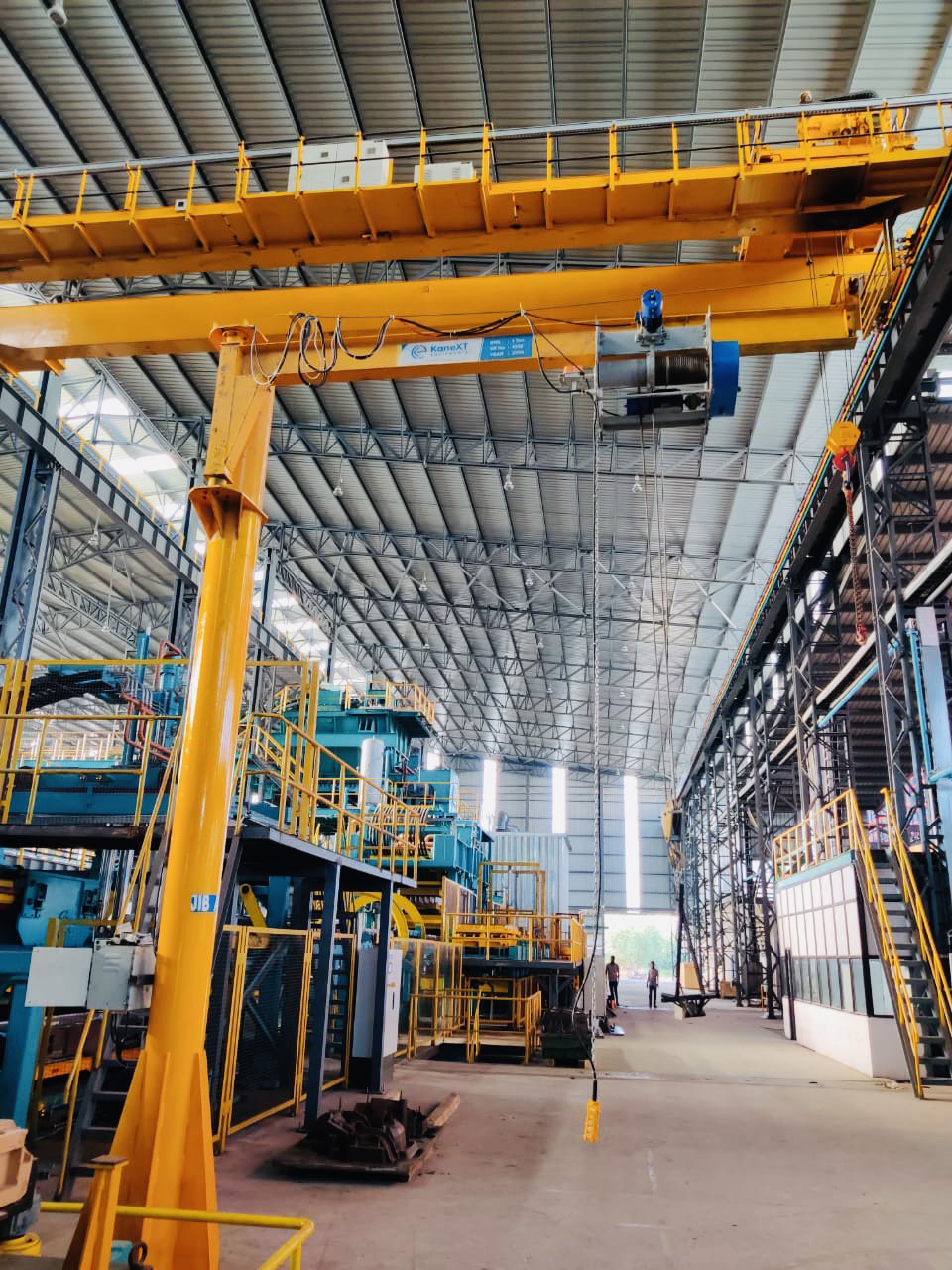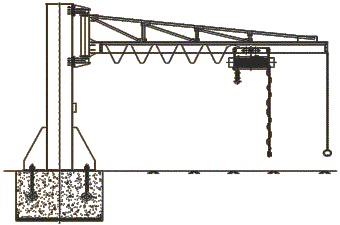 Span:
2 mtrs. to 7 mtrs.
Safe Working Load:
250 kgs. to 5,000 kgs.
Crane Control:
From floor through Pendant Push Buttons, Optionally Through Radio Remote Control / cabin with master control.
Motors:
Squirrel Cage & Slip Motors based on application requirements, built-in separator electrically operated fail to safe brakes for all three motions. Motors with 'F' class insulation provided in all motions.
Power Supply System:
To Hoist and Cross Travel through Trailing Cables / Drag Chain to Crane through Shrouded Bus Bars / Trailing Cable / MS Angle Iron Conductors / Bare Copper Conductors (depending on customer's choice and application).
JIB Cranes1
Updated on 2023-06-07T08:05:56+00:00, by admin.