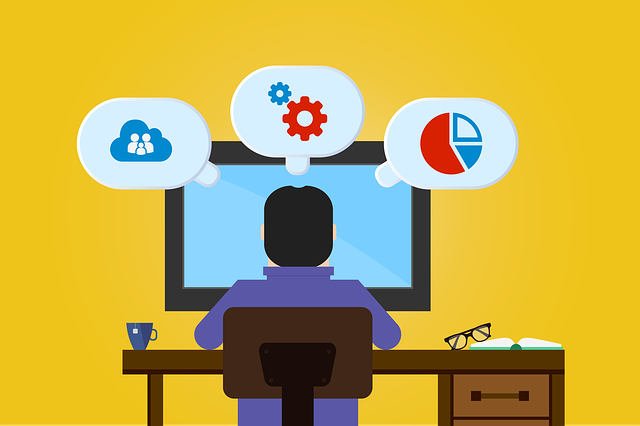 Leadership in the Digital ERA
The transformation to global digital era has only begun and every industry is marching towards becoming the digital leader. A rush to reach the top of the ladder as an organization they are ready for any level of digital disruption. In this trend of digital disruption what we as organization also need to work upon is the people aspect. Are our leaders ready for the digital tomorrow ? Is our work force equipped enough for the digital transformation? Are we going too fast in disrupting our capabilities however our manpower is yet to be upgraded to the digital tomorrow?
All these questions and answer to them become a critical part of the digital transformation journey. As a leader who is leading digital transformation needs to understand his role to equip his team to the next level of digital tomorrow. Few important aspect that we need to work upon as an organization to lead a digital transformation I believe we should look into is as listed below –
Develop digital leaders and workforce – Only having the right digital leader is not going to help lead a digital transformation journey as the organization grows and your capability grows you will need more leaders fore fronting the change. And mind it in the digital environment the disruption is also going to happen much faster than we imagine, its important that we develop our people for such leadership roles. Equip and train our current manpower to become the digital leader of tomorrow. Key traits of effective digital leadership are about enabling the organization: providing vision and purpose, creating conditions to experiment, empowering people to think differently, and getting people to collaborate across boundaries.

Decision making to be pushed downwards – A digital company always works in pushing decision making downwards to increase the speed of decision making for critical business areas. At the same time, there appears to be a disconnect between the C-suite and middle managers regarding this. While 59% of CEO's believe they are pushing decision-making down, only around 33% of vice president and director-level respondents report that it is happening. While one may be tempted to conclude that leaders are unwilling to surrender their authority to others, some of the evidences suggests that employees may be reluctant to step up and assume their roles as digital leaders.
Be Fast, flexible and distributed – You cannot have a centralized power system and decision making system that will delay the growth of the organization to the digital world, companies need to be fast and flexible hence decision making has to be distributed. As leaders we need to equip our people to take decisions and understand the critical business emergencies. Act upon those emergencies on time and be flexible to change rules or regulations to the development of the organization. The biggest challenges are the need to experiment and take risks, dealing with ambiguity and constant change, buying and implementing the right technology, and distributed decision-making.
Experiment – As a digital organization you should always be ready to experiment and iterate. Companies should be wiling to use the learning of those experiments successes and failures ― to drive change across the organization. Companies with abundant resources may be tempted to just "throw money at the problem" of digital disruption, but that doesn't generally lead to continuous and actionable learning in the way that experimentation does. Instead, established companies should figure out how to experiment to compete in the future while also maintaining the core business so that it can perform in the present.
Develop your people and their skills – Continued training, transformation and digital upgrade training for your team is a must. Invest time and energy to upgrade your current people to the next digital transformation because if as an organization you fail to upgrade your resources your all efforts towards digitization would not suffice, as your people will not be able to contribute to the transnational journey that you have..

Adapting to increasingly digital market environments and taking advantage of digital technologies to improve operations and drive new customer value are important goals however in this race we should not forget to upgrade our own talent to the new wave of digital tomorrow. All the effort towards digital tomorrow would be vanished if we as an organization do not work hand in hand with our people running the business for us!!
Lets grow together to the DIGITAL TOMORROW!!!